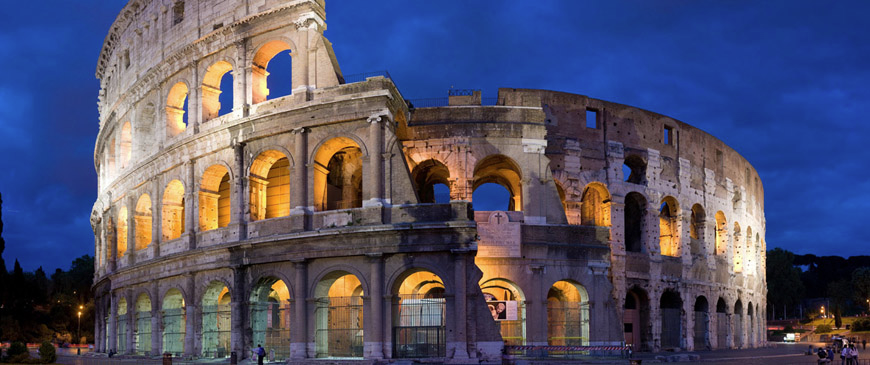 Welcome
One of the most ancient cities in Europe, Rome was founded over 2,700 years ago. Since then it has been continuously inhabited. As the headquarters first of the Roman Empire and then of the Catholic Church, it has had an immense impact on the world. Many European languages are based on Latin, many political and legal systems follow the ancient Roman model, and buildings all around the world utilize styles and techniques perfected in ancient Rome. The city itself retains layers of buildings spanning over two millennia. Not surprisingly, all this history can seem a little overwhelming.

Rome makes for a great cultural destination but also an incredible corporate location. The hotels, restaurants and wealth of activity in the city can provide entertainment for groups of any size regardless of their interests and length of stay. Cultural, gastronomic, active and shopping options can be presented along with the latest conference facilities to make sure that business and pleasure are both taken care of.


See some of the
program highlights
for more information.